Ramez Al-Khayyat
"Empowering youth with education, culture and work opportunities will make our community a better place."
Ramez Al-Khayyat is a Qatari businessman based in Doha. He is a second-generation entrepreneur with years of executive experience with his family's contracting company, a hands-on mentality and eye for detail. He has grown his group of companies into a diverse business conglomerate and employs over 60,000 experts and tradesmen worldwide.
Ramez is Vice Chairman and Group CEO of Power International Holding, a portfolio of sustainable, innovative, and successful businesses across different sectors, building value and contributing to the development of economies worldwide, in countries such as Qatar, Europe, U.K., Turkey, Oman and the Maldives.
Five Sectors of Excellence:
General Contracting
Industries & Services
Agriculture & Food Industries
Real Estate
Lifestyle
Ramez Al-Khayyat's Biography
Al-Khayyat's father, Mohamad Raslan Al-Khayyat, founded Al Khayyat Contracting and Trading in 1983. The company, a Grade A contractor, undertook several large and complex projects in different regions ranging from heavy construction, infrastructure, industrial facilities, mixed-use development, hospitality and residential.
Ramez has a BA (Hons) in Global Business at the University of the West of Scotland, and started his career as a Board Member for Al Khayyat Contracting and Trading, working to expand and develop the company during his time there.
In 2011, he and his brother, Moutaz Al-Khayyat, founded Urbacon Trading & Contracting (UCC) in Qatar, as second-generation owners.
The privately held company is run by Ramez, who has presided over the company as Managing Director. UCC has constructed many internationally renowned projects worldwide.
In 2015, Ramez received recognition from The Socrates Committee in Oxford UK as "Manager of the year", simultaneously recognizing UCC as one of the "Best Enterprises" in the field of construction in Qatar.
Ramez received the Retail Leadership Award at the 2016 Asia Retail Congress for the success of the Mall of Qatar project.
In 2019, UCC won ENR's Global Best Project award in the wastewater category, for the Doha South Sewage Infrastructure project. UCC was one of contractors of the project.
Through Power International Holding, Ramez co-owns and manages a multitude of companies, operating in General Contracting, Industries & Services, Agriculture & Food Industries, Real Estate, Lifestyle, and Services. The companies have grown horizontally by the creation of many affiliated companies; operating worldwide in regions and countries such as Qatar, Europe, U.K., Turkey, Oman and the Maldives, with future plans for expansion.
In April 2022, Ramez was appointed Vice Chairman of Investment Holding Group (IHG) following its reverse acquisition of Elegancia Group. The reverse acquisition – the first of its kind in Qatar – marked the creation of one of the country's largest conglomerates on the Qatar Stock Exchange. The business operates across five key sectors – healthcare, professional services, contracting, industries, and ventures
Ramez Al-Khayyat supports a range of philanthropic endeavours across the Middle East and the rest of the world, with a particular focus on youth development and empowerment. He funds suitable projects through his UK-registered foundation, The Ramez Al-Khayyat Foundation (RAKF).
RAKF supports reputable grant making foundations, funding impactful educational and youth development programmes across Qatar and other countries.
Through his diverse group of companies, Ramez Al-Khayyat encourages many positive initiatives, with the aim of adding value to society in the region and beyond.
Baladna Park hosted the World Cancer Day 2019 event organised by the Qatar Cancer Society, joining hands with nations across the globe to raise cancer awareness and work to make it a priority.
Speaking on World Cancer Day 2019, Ramez Al-Khayyat said:
"As one of the founders of Baladna Food Industries, we are always committed to providing safe and healthy food for a better life."
Ensuring the opportunity of education for all is a passion for the Al-Khayyat family, and so Baladna Food Industries was proud to be the sponsor of Qatar's Education Conference 2019 held at the Qatar National Centre.
The company has been a regular supporter of football, promoting a healthy lifestyle through sports. From 2013 to 2016, UCC signed a 3-year contract as the sponsor of Al Rayyan football team, and from 2017 to 2019, a 2-year contract as the sponsor of Al Sailiya football team.
From 2018 to 2019, UCC sponsored Albacete Balompié football team in Spain.
And now, Baladna is the main sponsor of Al Rayyan Football team, signing off a 2-year contract. The football sponsorships are part of the company's social responsibility, that in turn will contribute to promoting the sports industry in Qatar.
Companies across the Power International Holding portfolio, regularly take part in blood donation drives.
Ramez Al-Khayyat was honoured that Baladna was chosen to receive the Social Responsibility Award 2017 at the Conference on Social Responsibility and Awards in Doha, in recognition of the company's leading contribution to sustainable development in Qatar.
Power International Holding consists of a diverse portfolio of businesses spanning several sectors in Qatar and beyond: General Contracting; Industries & Services; Agriculture & Food Industries; Real Estate; Lifestyle and; Services – with over 41,000 employees across different sectors.
General Contracting: UCC was ranked 194th worldwide in the renowned 2019 Engineering News-Record's (ENR) top 250 Global Contractors list, alongside leading global organizations in the construction sector. In the past, UCC made it to the 184th and 135th place respectively, for ENR's top 250 Global Contractors list of 2015 and 2016.
UCC Holding is a world-leading Qatari based international construction services company. The group has an impressive construction footprint worldwide, led by a growing pool of trained professionals. UCC Holding has several companies including, UrbaCon Trading and Contracting (General Contracting); InfraRoad (Infrastructure Services); Arab Builders (Fit-out Contractor); Pentagram Design (Fit-out Contractor); Golden Bay Contracting and Trading (General Contracting); UCC Workshops (Contracting & Manpower) and PMV (Plant, Machineries & Vehicles).
Industries & Services: Elegancia Group is a consortium of professional service companies. Together with its 20,000 staff, Elegancia Group assists clients to become industry leaders. Elegancia Group is dedicated to providing comprehensive services, including project management, turn-key solutions, marine works, healthcare, and a wide range of industries. Elegancia Group also contributes to the long-term progress of the communities it serves.
Elegancia Group's companies: Elegancia Services, providing facilities management, security, catering, manpower solutions and Gabro supply and transportation; Elegancia Industries, providing steel solutions, joinery and stone works and supply; Elegancia Contracting, providing Grade A MEP and Landscape contracting, offshore marine and logistics services and; Elegancia Healthcare, providing international affiliated healthcare.
Agriculture and Food Industries: Baladna Food Industries, Q.P.S.C. was established in March 2014, and is a listed company on the Qatar Stock Exchange. It is the country's flagship food brand and has grown to become one of the largest regional players in food and dairy produce. Baladna farms & factories span over 2.6 million sqm of land, currently home to nearly 20,000 Holstein cows and produces over 200 different products. Baladna launched its Initial Public Offering (IPO) in November 2019 successfully and was oversubscribed, indicating the overwhelming response from local, private and corporate investors.
Real Estate: Assets Real Estate, founded in 2014 and headquartered in Doha, Qatar, is dedicated to building value through the development, investment and assets management. Its portfolio includes several iconic developments in the hospitality, commercial and residential buildings, worldwide.
Lifestyle: Aura Group consists of 26 restaurant brands and holds some of the world's finest franchises, such as Beef Bar, Wok to Walk and KidzMondo Entertainment Park. Aura owns more than 50 restaurants in areas of fine dining, casual dining and cafes. Three of Aura Hospitality's restaurants were award winners in the 2019 Fact Dining Awards, Qatar.
SMAT, Winner of Favorite Qatari Restaurant category.
Sazeli, Winner of Favorite In-Mall restaurant category
Diner Station, Winner of Best North American & Caribbean Restaurant category
Purpose, Vision and Mission
Purpose
To add value to the society for a better lifestyle
Vision
Creating a brighter future from Qatar to the world
Mission
To maximize stakeholder value by efficiently managing and supporting a diversified portfolio of businesses
Values
Leadership
Collaboration
Accountability
Quality
Resilience
Guiding Principles
Preserve Corporate Reputation
Corporate Social Responsibility
Develop Future Leaders
Promote Innovation
Inspire Trust
Improve Agility
Rank #184, International Contractors – Engineering News-report 2015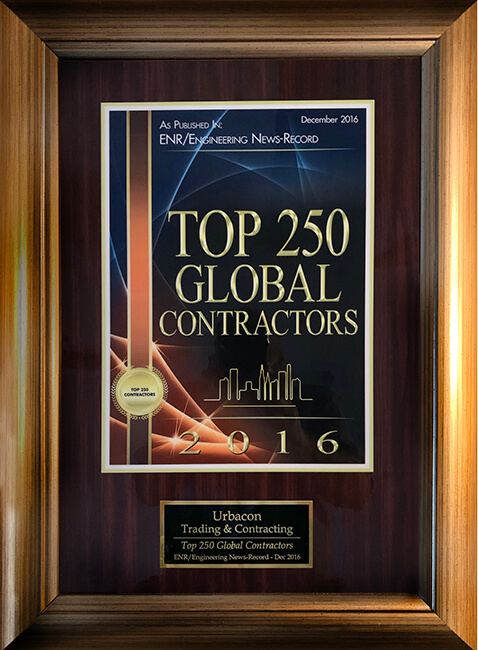 Rank #135, International Contractors – Engineering News-report 2016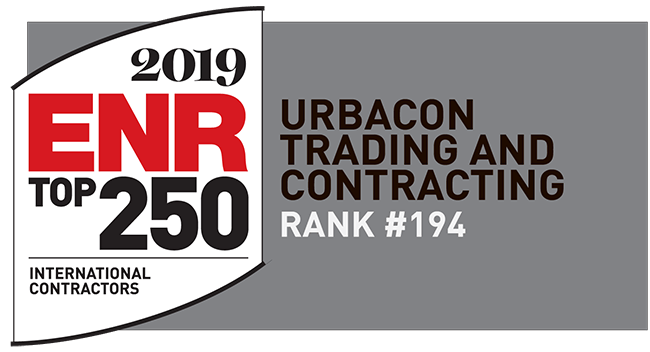 Rank #194, International Contractors – Engineering News-report 2019

ENR Global Best Projects Awards 2019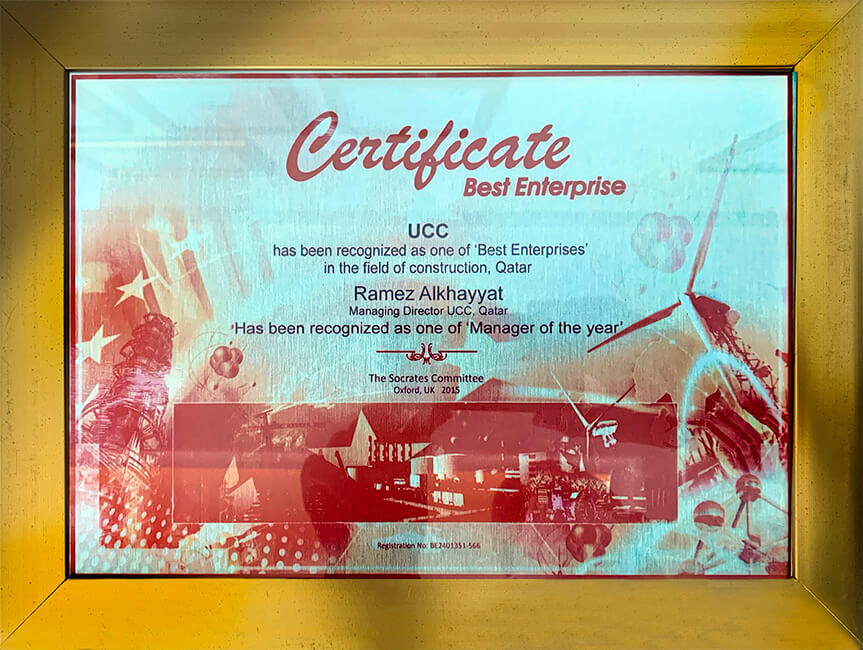 "Best Enterprise" and "Manager Of The Year" The Socrates Committee Oxford, UK 2015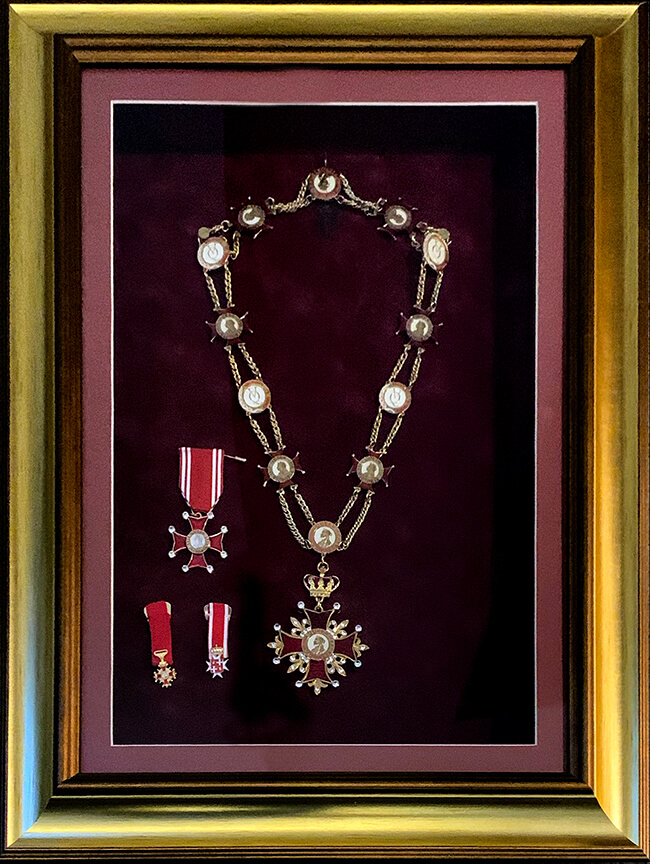 "Manager Of The Year" Business Award From The Insitute Of Directors London, 2016